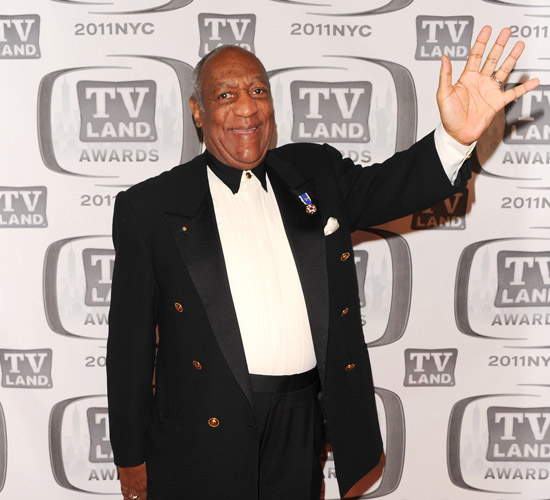 Not only is
Bill Cosby
against
Donald Trump
and his bid for presidency, the TV legend is also against today's television, especially "cheap TV" like
'Celebrity Apprentice'
(which just so happens to be Trump's show).
According to sources close to Cosby, the 73-year-old media maven hates what people are watching on TV these days. Shows like "Teen Mom" and even Donald Trump's "Celebrity Apprentice" are offensive to Mr. Cosby, who would like for TV to educate and entertain … not just the latter.
"'The Cosby Show' reminded us we are all one family," Mr. Cosby told online news magazine-
Pop Eater
at The TV Land Awards taping last Sunday (Apr 10). "It lifted us up and up to higher ground. The 'Cosby Show' made impact on comedy, television and culture. We rejected lowering the bar."
"Bill hates what he sees when he looks around and sees what people are given to watching these days,", "Now all anyone cares about is getting ratings even if they humiliate the cast in the process."




While accepting 'The Impact' award at The TV Land Awards Bill talked about how proud he was that his show had respect for mothers and father. How parents taught their children lessons and even grandparents were shown as human beings, not old folks who couldn't do anything for themselves.




"I'm afraid those days of TV are long behind us," one TV industry insider tells me. "Now we have mostly forgettable and cheaply produced reality shows. Pretty certain we won't be honoring Donald Trump and 'Apprentice' 10 or 20 years from now.'




The 'Cosby Show' not only broke ground on television for its portrayal of a black family, but families in general. Dad was not the bumbling fool, and Mom didn't go around dusting the house in heels and pearls. The kids were not wisecracking mini-adults, but regular kids, who tried to do the right thing, and they usually succeeded with a gentle nudge from Mom and Dad. Mom and Dad also showed true passion and affection for each other. The stories were cleverly written, never preachy, and got their point across with knowing and loving humor.




'The Cosby Show' was one of the world's most watched program for four consecutive years. Newspaper and magazine articles about the show were everywhere, hailing it for its intelligence and realistic depiction of a functional family.
Source
Does Bill Cosby have a point? Is today's TV as "cheap" and forgettable as he says it is?
Discuss!