It has been officially confirmed, Hotel Rwanda's and the Secret Life of Bee's British actor, Sophie Okonedo has been cast to play the leading role in a movie based on the life of the legendary Nelson Mandela's ex wife, Winnie Madikizela -Mandela. Winnie Madikizela -Mandela is famously known for her profound role she played in the South African history during the apartheid times and most importantly she is well known for being Nelson Mandela's rock and the first African first lady in South Africa.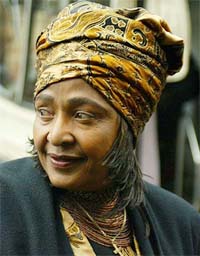 Scheduled to be released later this year, the Soweto-shot 90-minute film, written and produced by Michael Samuels and Jolyn Symonds, is said to be a must-see outline of the ex-first lady's life, and has been highly praised.
Sophie Okonedo's performance in the movie has been described as mind blowing and trailblazing.